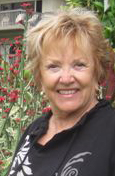 At the Foothill Center for Spiritual Living we envision a world of unconditional love and unlimited possibilities for all.
We are a loving, inclusive community awakening people to the oneness of God and each other through the principles of Science of Mind, thereby creating a joyful experience of successful living.
Our philosophy is based upon ancient, universal principles of success. We believe God is present everywhere in all life. We believe each person is a magnificent, individualized expression of the Divine and that we are each responsible for the quality of our own life. Through resourceful, positive thinking, the power within will begin to emerge into a love-filled, happy life. Indeed, as we change our thinking, we do change our lives. .
People are hungry for what Foothill Center for Spiritual Living has to Offer.  Each human being is destined to lead a purposeful, prosperous, and joy-filled life!
We believe there is One Source out of which all is created. This Energy of Love lives, moves, and creates Itself through all of life. We primarily call this Energy God, Spirit, Infinite, or The Divine, by whatever name there is only One.
"In principle, the great religions of the world do not differ as much as they appear to."   (Dr. Ernest Holmes our founder)
We believe that our thoughts or thinking patterns create our destiny; that by changing our thinking, we change our lives.
"Better than a thousand hollow words, is one word that brings peace." (Buddha)
We believe that every human being is a magnificent individualized expression of God, and we call this uniqueness, Soul.
We believe that the destiny of every Soul is to present Its finest creative expression to humanity and to life around us.
"Prayer is a thought, a belief, a feeling, arising within the mind of the one praying."   (Dr. Ernest Holmes)
We believe that the Soul's journey is eternal.
We believe that the Soul's infinite intuition provides all the answers to any question we may have. We call this Wisdom.
"Learn to become still. And to take your attention away from what you don't want, and all the emotional charge around it, and place your attention on what you wish to experience."   (Dr. Michael Beckwith)
We believe the most valuable question any person can ask is, "For what purpose was I born?"
As a community, The Foothill Center has financially supported Senior's First; Right Hand Auburn; Stand Up Placer; Mothers in Recovery; and the Food Closet, and many others. Our great work goes far beyond these walls and makes a difference in many lives. We touch hearts and lives at the Foothill Center for Spiritual Living.
Rev Maggie Buck
Spiritual Leader