NEW 8-Week Book Study with Reverend Maggie
"You Can Heal Your Life" by Louise Hay
Tuesday evenings for 8 weeks: 6:00-8:00pm
May 22nd-July 17th (no class on 7/3)
 

"If you're willing to do the mental work, almost anything can be healed." Louise Hay
*Fun Safe and Loving Environment
*Find Greater Self-Worth and Self-Acceptance
Cost: $120 (No One Turned Away. Pay What You Can)
RSVP:  info@fcsl.org or (530) 623-6986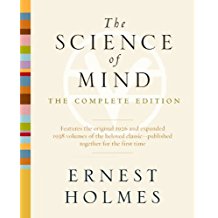 Practical Spiritual Living: Using Science of Mind Everyday
Book Study Facilitated by Mary Pat Feeney and Joy Day, RScP
4th Sunday of the month, following 10:30am Service (11:45am-1pm)
The purpose of this group is to discuss real life situations and how we can apply Science of Mind Principles in practical ways. By meeting together, we create a powerful platform to learn and grow in the SOM philosophy.
1st WEDNESDAY HEALING MEDITATION CIRCLE
 With Rev. Suzanne Grace
At The Foothill Center for Spiritual Living/Auburn
 June 6, July 11, August 1, September 5 / 5:30 – 6:30 pm
 You are invited to an Interfaith Circle of contemplative centering, 
held the first Wednesday of every month.  Also included will be an inspirational lesson, chanting and various calming breath techniques. 
By donation offering.
Feel the peace…feel the love…feel the joy.
All welcome…come Home.